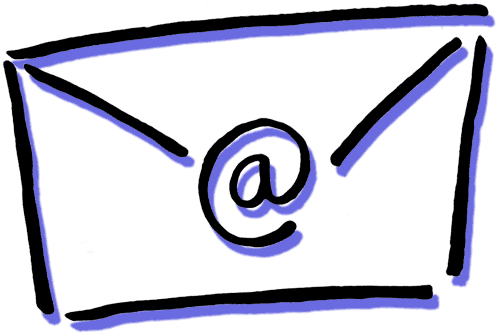 I feel like I'm over-specializing my life, or at the very least, over-organizing my online life. For years I had a hotmail account that I shared with my husband. Yes, shared! When I started signing up for free this and free that, I decided to create my first gmail account to catch all that junk, but I really preferred using gmail over anythings else, so that quickly became my go to account. When I started my parenting blog ages ago, I used that as my main email, and it just naturally became my main fiction writing account.
Why would I need more than one email address, right?
Well, I'll tell you. When you start writing M/M romance and then you email your kid's teacher using that same email that's attached to many erotic stories easily found with a quick google search, you quickly see the benefit. So I created my "Mom" email. When I got published, I created my professional email, and I've been using that one for quite a few things.
So, now I get updates to that email from all the sites I use for marketing: Pinterest, Tumblr, Twitter, Google+, and Facebook. That junk is now mixed up with all the other important stuff that needs to be easily found from my publisher, so guess what. I just created yet another email address.
PosyWrites@gmail.com is where you can find me if you want to email me. Now, I need to figure out how to weed out all the marketing stuff from my super important stuff.
I can't be alone in the multiple emails accounts thing (Can I?), because the Mail program on my Mac was obviously designed for this job alone. If I had to log into each account separately, I'd never do it, so I've very grateful for programs like Mail.
How many email accounts do you have and how do you decide what goes to which account?